Trade Show Booth Displays
Trade Show Booth Displays
In Need of that Custom Tradeshow or Convention Display?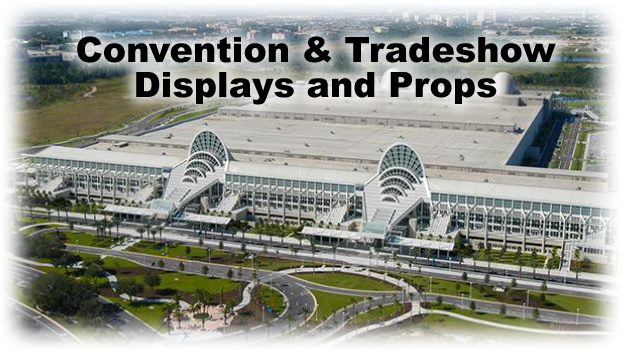 In need of a custom display prop for yout trade show display, sculpture or prop?
Need a complete Custom made Booth?
Trade Show booths and display props and sculptures are one of our specialties.
From Giant Foam Sculptures & Rotating displays to complete custom made trade show booths.
Dino Rentos Studios Prop Makers are ready to create that unique One-Of-A-Kind display.
We can work form your design sheets or build to a concept.
Displays are constructed from Steel, wood and foam, sometimes cardboard.
We can come up with a solution for any need and budget.
Here are some designs we created for clients events.
Custom Foam Trade Show Booths

Giant Bottles Foam Sculptures, Props & Decor,
Replicated from your product.
These Oversized Foam Prop Replicas were created from an original 9" Bottle.
They were made into 4 Foot and 7 Foot Tall Foam Sculptures For Trade Show Display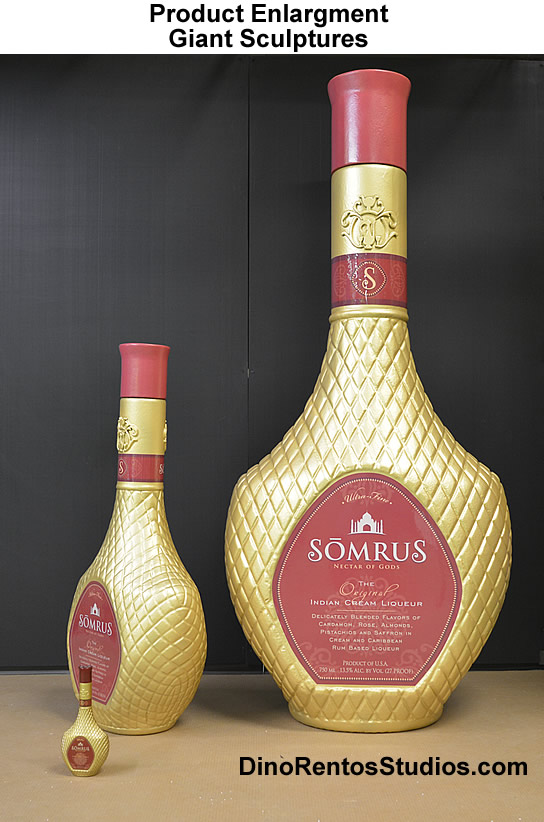 ---
Giant Video Game Character Sculpture Display for Trade Show
These Giant 14 foot Print on foam sculptures allow for a big presence but at reduced cost.
Trade Show & Conference displays are custom made to your product.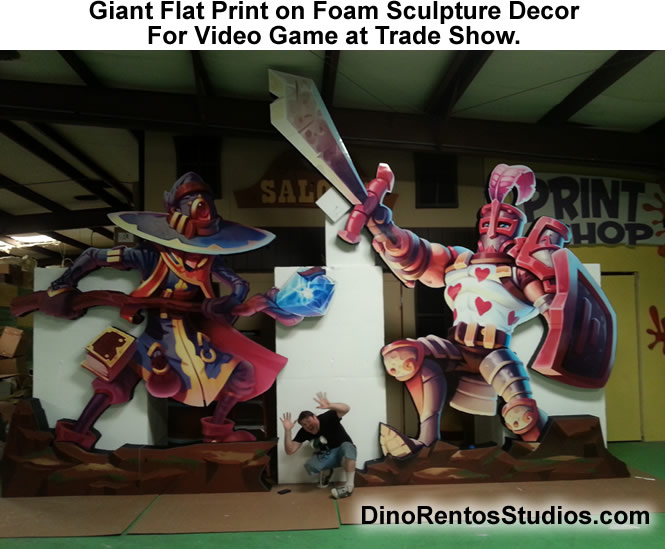 ---
Giant 3D Foam Tradeshow
Display Molecule Prop
This 6 foot tall and 6 foot wide custom tradeshow display was
computer cut and hand finished. It included steel reinforcement and hang points.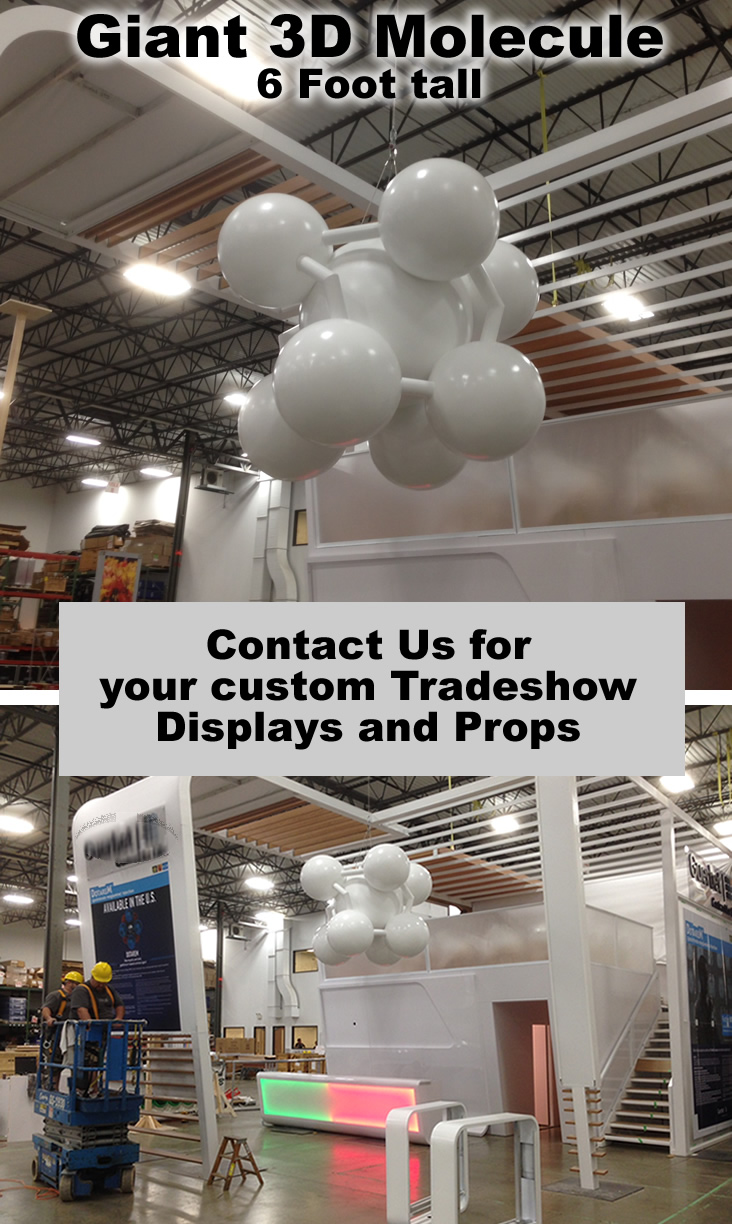 ---

Custom Trade Show Display Props and Sculptures.