Conference & Meeting Displays / Podiums
Conference & Meeting Displays / Podiums
We can create custom Speaker Podiums and displays for your organization's meetings, events, and conferences. From podiums and stage displays, to entrance signs, logos, and statues.
Whether you're looking for an oversized logo, a high-impact visual aid, or theming elements, we can deliver a high quality product that makes your presentation stand out.
Our custom Podiums are made with your logo design, We can incorporate your concept and shape with the design.
Painted to your specifications, with glitter or not. Your podium will be a One-Of-A-Kind center piece for your function.
Call us today to discuss your vision and needs.
Here are some designs we created for clients events.
Cusom Made Foam Podiums Make To Your Design

FAR Podium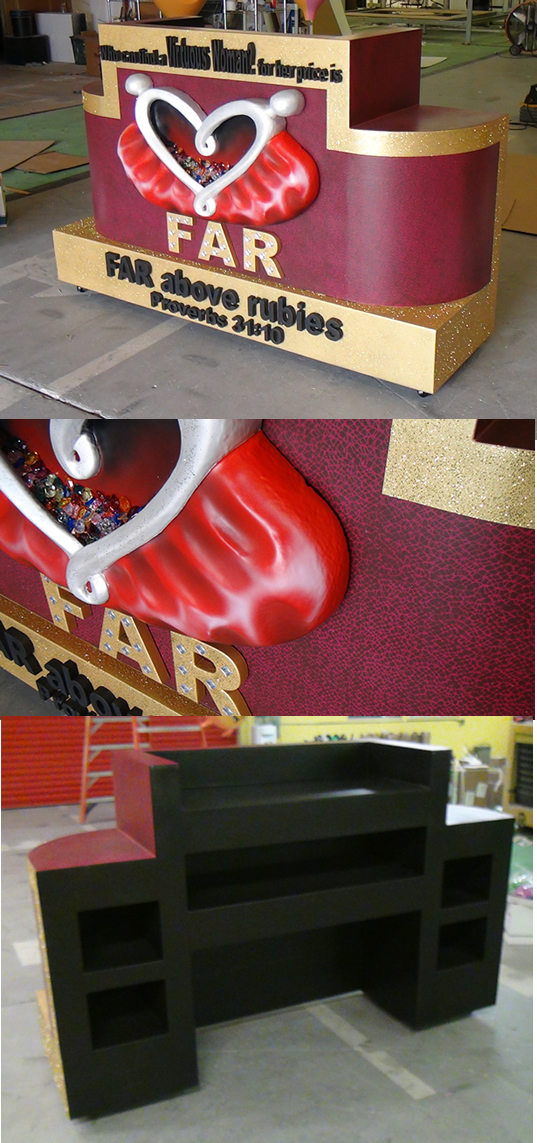 Select By Theme

Popular

Categories

Bestsellers

Authentication

News
12-14-2017

Christmas Cardboard & Party Supplies Sale
20% OFF All Christmas Cardboard Cutouts & Party Supplies
Use Code: "Santa17"
Ends Dec 31st,2017

All news
Subscribe