Custom Foam Letters
Small to Big Foam Prop Letters
Dino Rentos Studios can manufacture custom foam letter props, exactly to your size and depth requirements.
---
Painted Foam:
Painted foam letters are the least expensive. However, they are more fragile. These letters are great if no one is touching them or for temporary use.
---
Plastic Coated:
We can take our CNC computer cut foam letters and overspray a tough protective plastic coating on them. This process makes the foam letters extreamly durable and weather resistant.
---
Your letters can be made any height and thickness and even your own font !
We finish off the Big foam letters by painting them with the color of your choice.
Big Foam letters ! Perfect for your Tradeshow booth, Event, Visual Marketing, Reail Display or Party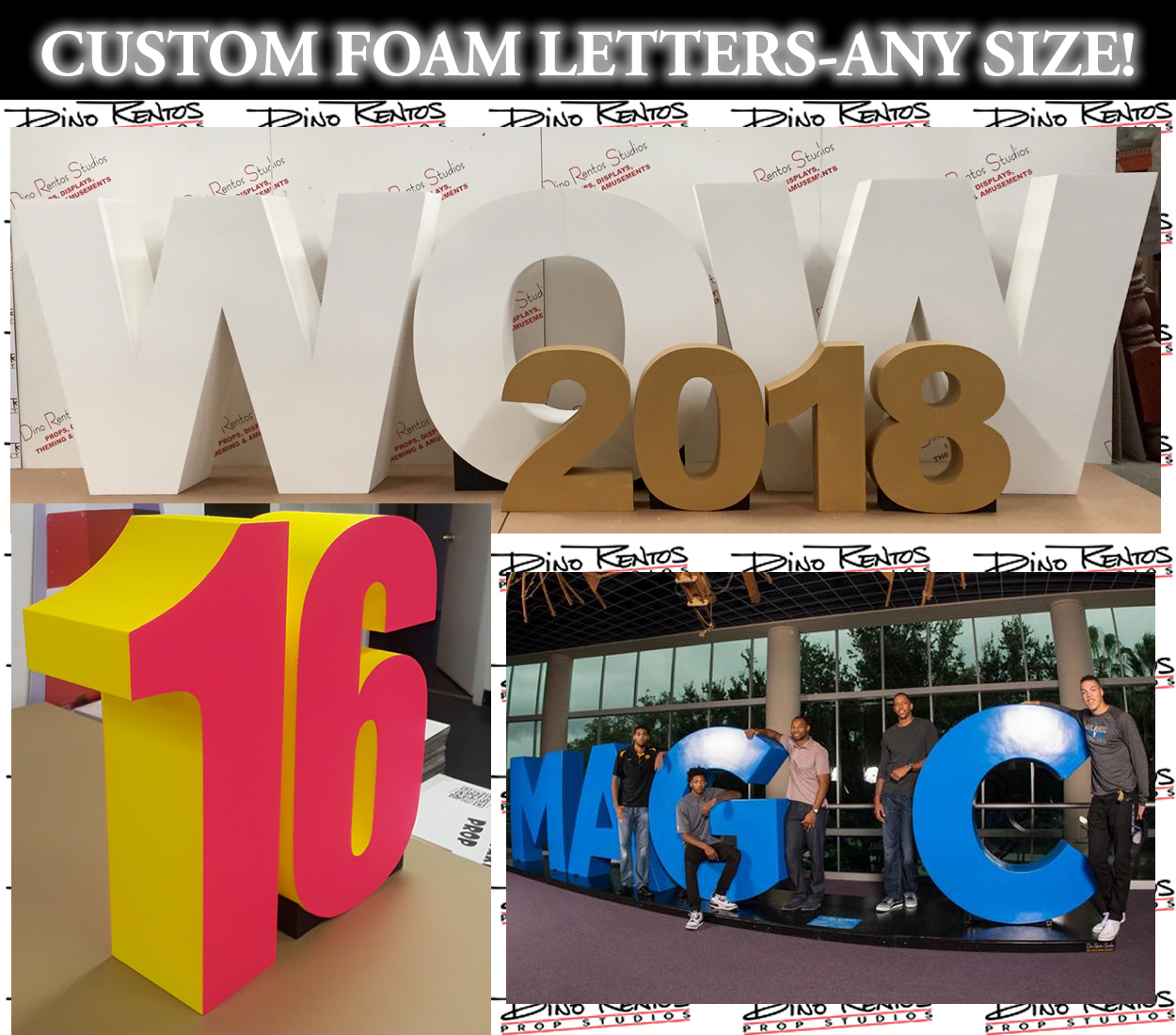 Select By Theme

Popular

Categories

Bestsellers

Authentication