Medallions 3D Custom Made
Medallions 3D Custom Made
Custom Made 3D Foam Medallions
Made to you logo and designs, Foam 3D Medaillions are light weight compared to other materials and can be painted as Bronze or other bright colors.
Call us to have your Foam 3D Medallion custom made for you.
---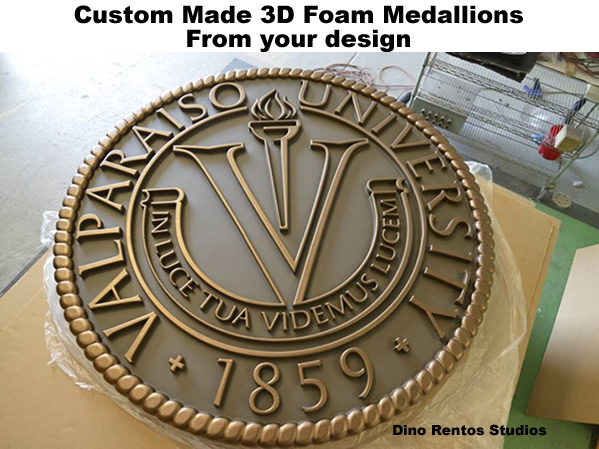 This custom made 3D foam Medallion is 8 foot in Diameter.
With wood backing so hardware could be applied to the back for installation
There are no available products under this category.

Select By Theme

Popular

Categories

Authentication