Amusement Park Sculptures, Props and Displays
Amusement Park Sculptures, Props and Displays
Amusement Parks and Attractions
Theme Parks, Amusement Parks and Attractions contact Dino Rentos Studios to build their unique Sculptures, Displays and Props. From custom Kiosks to Giant Statues we can build to your needs and specifications.
Working with Steel, wood, Foams and concretes, any finish and durability can be produced. Our services include:
CNC Milling of 3D Models
Laser Scanning
Rotocasting
Vacuum Forming.
Epoxy, Plastic and Concrete Coatings
Cardboard Displays
Custom Stickers, and Window Clings.
Custom Retail Displays.
Contact us for any need, I know we can help with awesome props and displays, keeping within your budget.
-Dino
---
Giant Statues for Theme Parks
Freedom Flyer Sculpture Made for Funspot in Orlando
Over 20 feet tall to flag.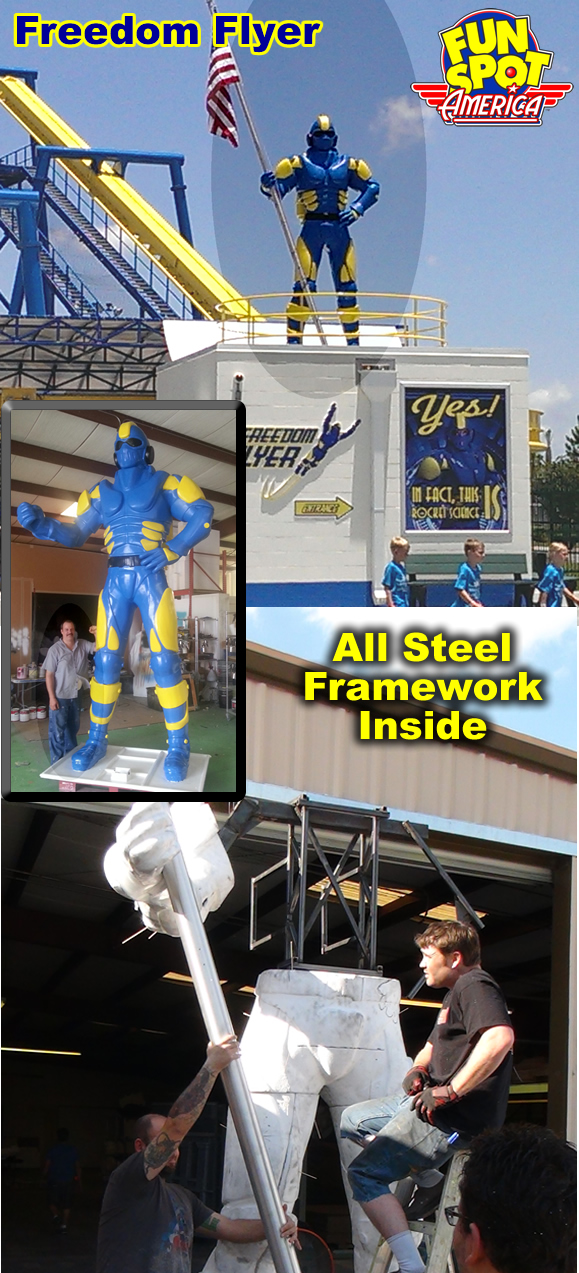 ---
These Kiosks were made for LEGOLAND Florida.
Used during Halloween, Park staff hands out candy from each
Lego theme inspired building.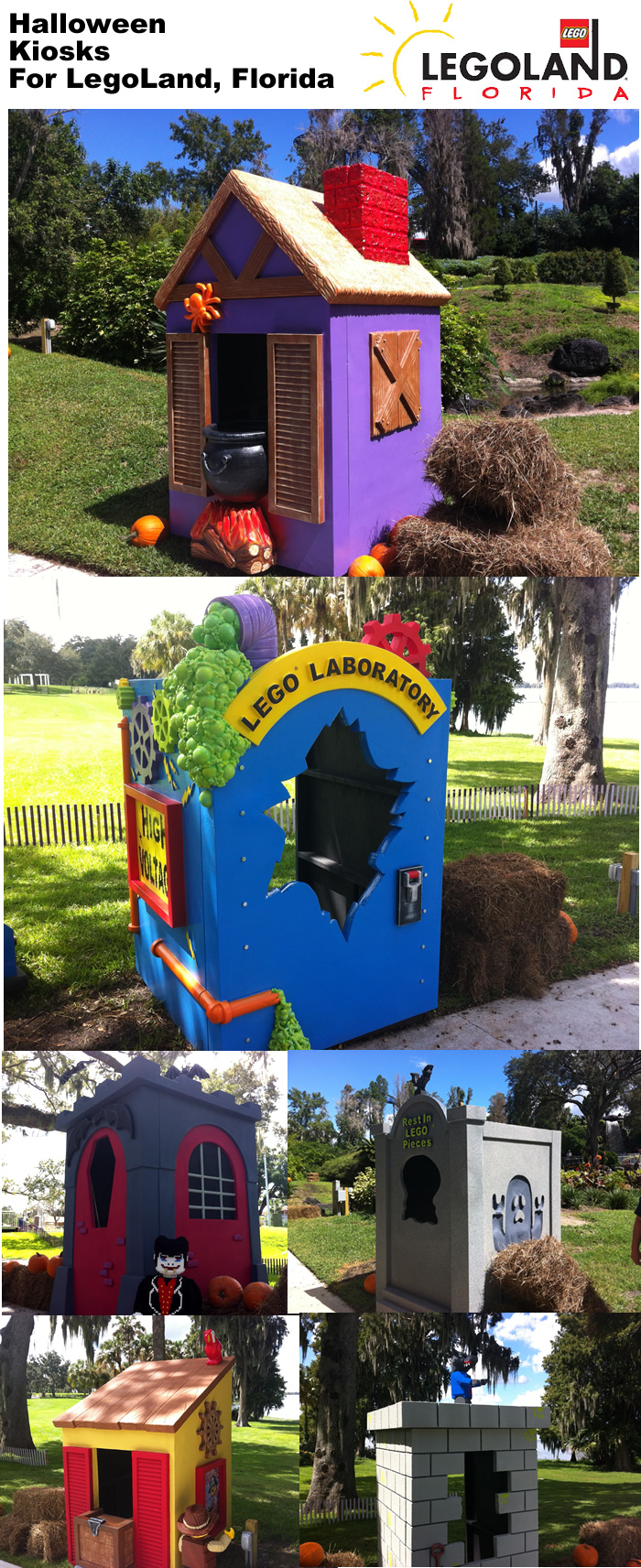 ---
Best Friends Pet Kennel
At Disney World, Florida

Big - Giant 15 foot long Dog Bone Foam Bench Prop and 4 Foot Tall foam Fire Hydrants.
They have a heavy duty plastic coating and painted to specific colors.
The Foam props were built for outdoor use with steel a frame work inside.
These theme props were created for the new Best Friend Pet Care facility at Disney World, Orlando.
Building Designers and Architects around the country use Custom Made components
from Dino Rentos Studios to Manufacture their theme environments including artistic designs for inside the building.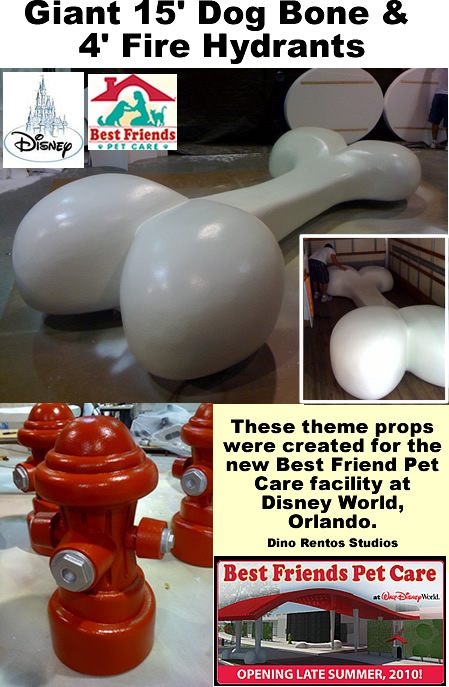 There are no available products under this category.