Big Steel Chains Foam Props
Big Steel Chains Foam Props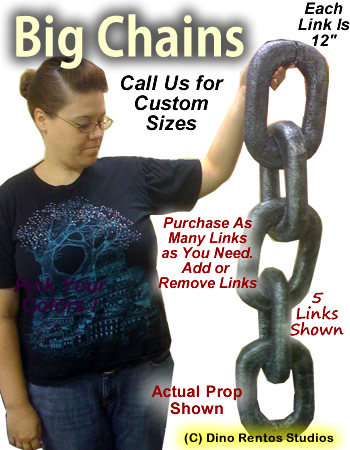 Big Steel Chains Foam Props
This prop is great for any fantasy, medieval, or construction theme! Also good for retail displays.
Purchase as many links as you need. Each link attaches to the next, so you can build your chain as long or as short as you need.
Each link is 12" tall, 2" thick.
Price is for 1 link (5 links shown in picture).
Call for custom versions!
Customer feedback
Reviews
There have been no reviews for this product.

Select By Theme

Popular

Categories

Bestsellers

Authentication