Gene Autry - Gene Autry Cardboard Cutout Standup Prop
Gene Autry - Gene Autry Cardboard Cutout Standup Prop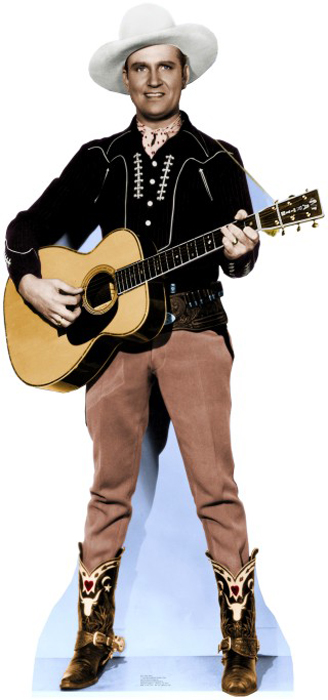 Gene Autry - Gene Autry Cardboard Cutout Standup Prop
Orvon Grover Autry, also known as Gene Autry or The Singing Cowboy, was an American performer who gained fame as a singing cowboy on the radio, in movies, and on television for more than three decades beginning in the early 1930's.
Size: 75" x 36"
Please allow 2-3 weeks for delivery.
Customer feedback
Reviews
There have been no reviews for this product.

Select By Theme

Popular

Categories

Authentication