Pneumatic Hopper Spray Gun for Foam Coating - 1 Gallon
Pneumatic Hopper Spray Gun for Foam Coating - 1 Gallon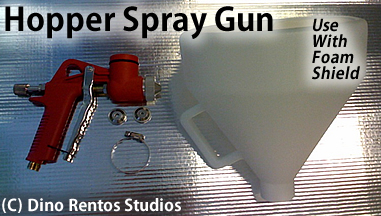 Pneumatic Hopper Spray Gun for Foam Coating - 1 Gallon
This spray gun plugs into your compressor. Has a 1 gallon capacity holder.
Use with the Dino Rentos Studios Foam Shield to spray an even, clean foam coating on your foam art.
Gives professionial results. We use this here at Dino Rentos Studios.
Customer feedback
Reviews
There have been no reviews for this product.

Select By Theme

Popular

Categories

Authentication