CNC Router for 3D Foam Theming - Sculptures - Props
CNC Router for 3D Foam Theming - Sculptures - Props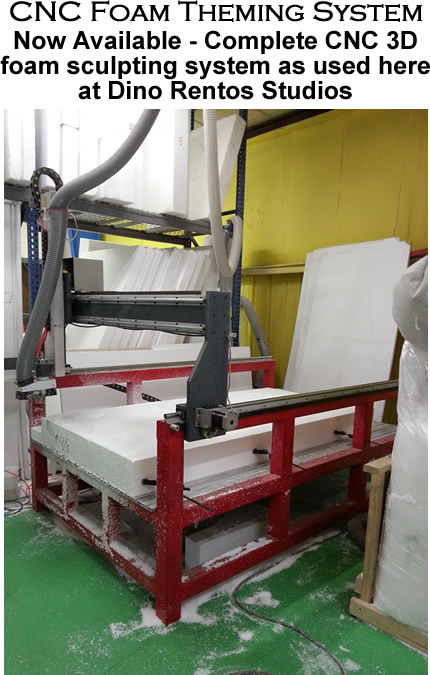 CNC Foam Routing System
Dino Rentos Studios now offers the entire foam CNC routing sculpting system.
This is a complete turn key system. Take a project from a toy or clay model, laser scan it, layout your CAM design and fully CNC route out the sculptures componets.
This is the exact same system that Dino integrated here at the studio. This system creates every foam carved piece that you see on this web site.
Call and ask to speak with Dino about this amazing solution.

Customer feedback
Reviews
There have been no reviews for this product.

Select By Theme

Popular

Categories

Authentication