3D Outdoor Billboard Components, Displays & Props
3D Outdoor Billboard Components, Displays & Props
Add the WOW element to your outdoor billboard with our 3D billboard components.
Make sure your business stands out from all other businesses being advertised on plain billboards. Whether you want to add a giant model of your product or dress up the billboard pole, we can make your business stand out and be noticed. Call us today to make your vision a reality.
Outdoor Graphics and 3D Props
3D foam Prop displays are an eye catcher. Giant size objects in weird locations always grab attention. Contact us to make any Foam 3D prop for your advertising campain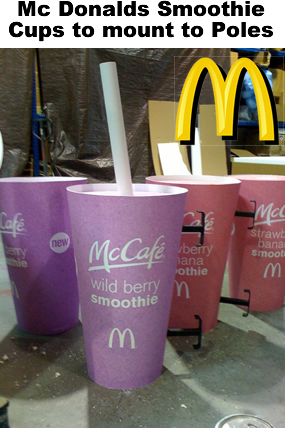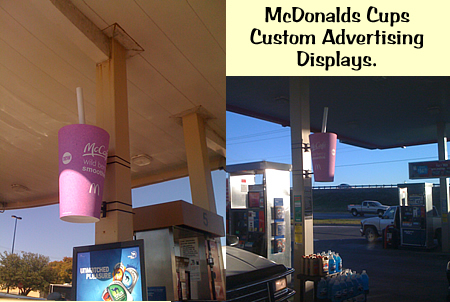 These giant foam prop cups have a steel framework inside. Allowing them to be strapped to the poles.
An amazing attention grabber for this advertising gig.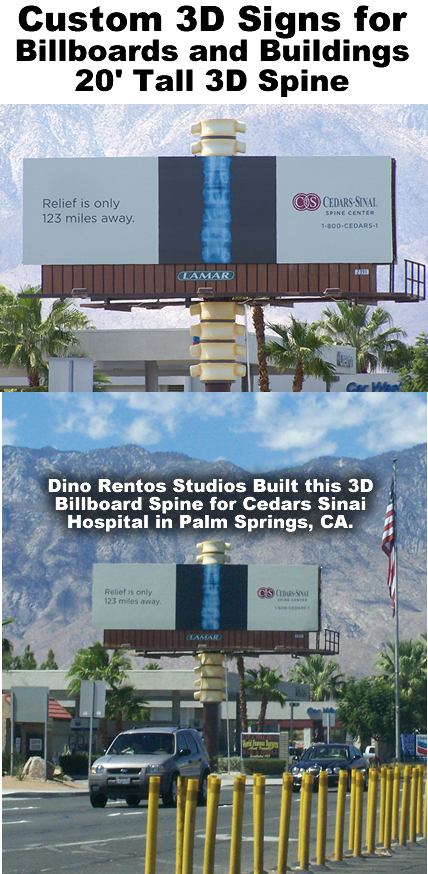 This giant foam spine was created to wrap around a 30" billboard sign pole.
THe spine segments have steel frames that bolt to the pole.
Contact Dino Rentos Studios for any Billboard 3D Sign componets / props that you need.
These giant 3D Foam signs can also be attached to buildings to theme the outside.
There are no available products under this category.

Select By Theme

Popular

Categories

Authentication