Food Truck - Car Topper Props, Displays & Signs
Food Truck - Car Topper Props, Displays & Signs
Custom Food Truck & Car Top 3D Signs

Foam Props / Displays
Create 3D Elements for your Food Truck or car.
Have a Complete Food Truck Custom Made.
We partner with Orlando's top Food Truck Manufacturer to make the truck, while Dino Rentos Studios creates the 3D Themeing for the truck
Just Need a Truck Topper Sign / 3D Sculpture?
Our Food Truck / car toppers are a creative and unconventional way to advertise your business, service, or product. They attract attention to your vehicle, making sure those who see it will remember your business.
Whether you'd like your logo or an oversized version of your product, we can make your custom Food Truck / car topper and help your business stand out. Call us today to discuss your vision and needs regarding your vehicle advertising.
Contact Us to fully theme your Food Truck or Even make a complete truck for you.
How is it made:
Each Food Truck Topper is custom made to your design and measurements.
After sculpting your Food Truck Topper in EPS foam we build a steel skeleton and wrap the foam around it. From the bottom will be steel bolt points to safley secure the Topper to your vehicle.
Each Food Truck Topper then get Plastic coated. This put a hard plastic shell on your creation to make it strong and durrable.
We finish it off by epoxy priming, Painting and UV coating.
Here are some Food Truck Toppers we made recently.
Giant Lighthouse for Seafood Food Truck
Working light and built in BOSE speakers.
Rotating Signal Light. All steel skeleton Framework
Contact us for your custom made food truck or car top sign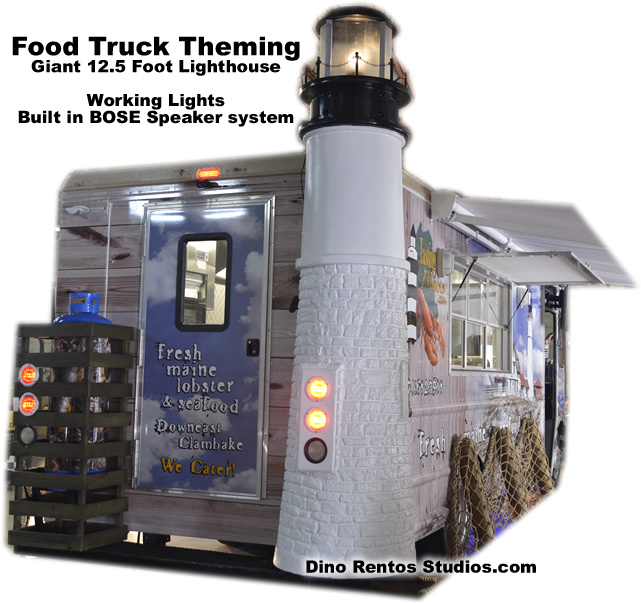 ---
Jeremiah's Ice Cream
Frog Eyes Truck Toppers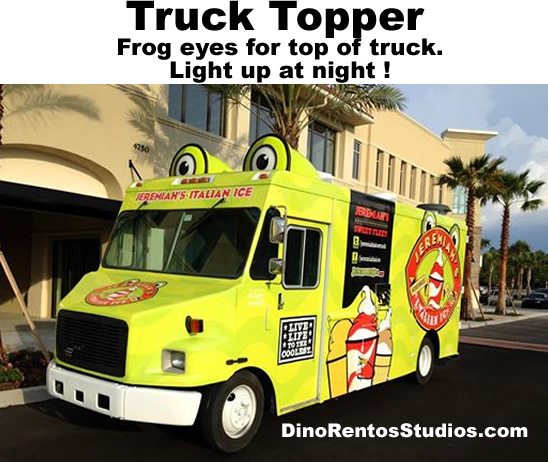 ---
Custom Made Green Monkey
3D Car Top Sign for Advertising

---
Big Hamburger
Food Truck - Car Top 3D Sign / Sculpture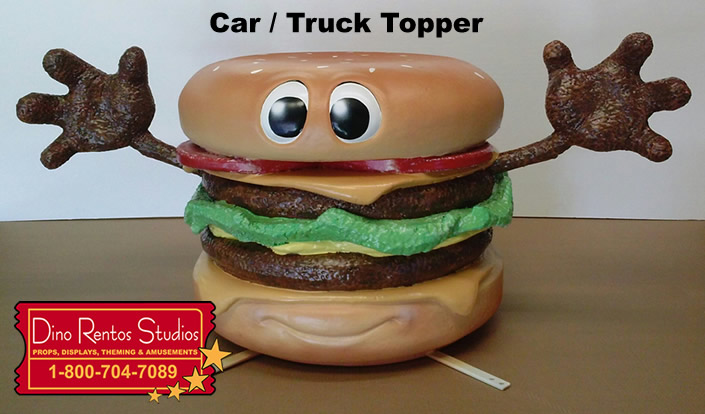 ---

Giant Set of BBQ Ribs
Food Truck - Car/Vehicle Topper 3D Sign


---
Food Truck / Car topper 3D Sign for advertising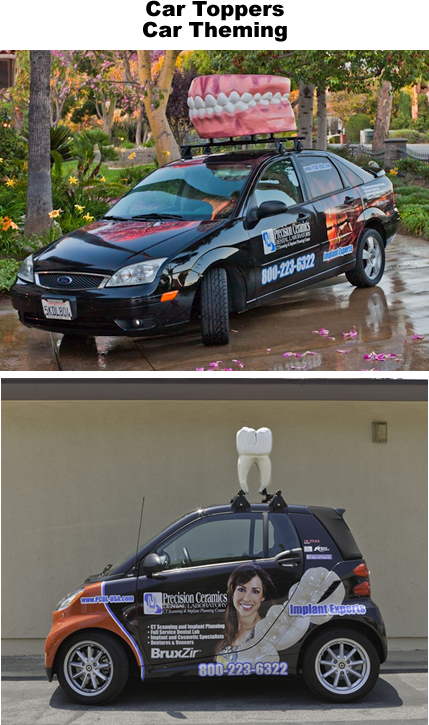 There are no available products under this category.