We we be closed Thursday 11/23 and Friday 11/24 to celebrate Thanksgiving with our families. Regular hours resume Monday, 11/27.
Kiosks
We can create entire kiosks or individual elements, from signs and props to structural pieces and interactive environments.
Some of the kiosks we can create:
Interactive environments with video screens and animatronics
3D elements to transform your kiosk into, for example, a giant soda can if you sell beverages, an apple if you sell fruits & food, a monster if your kiosk is part of a monster themed ride
Call us today to discuss your vision and make it a reality.
Custom Made 3D Kiosks
Used as PC work Station, Phone Charging Stations and Displays.
Contact us to custom Make any interactive Kiosks display you need.
---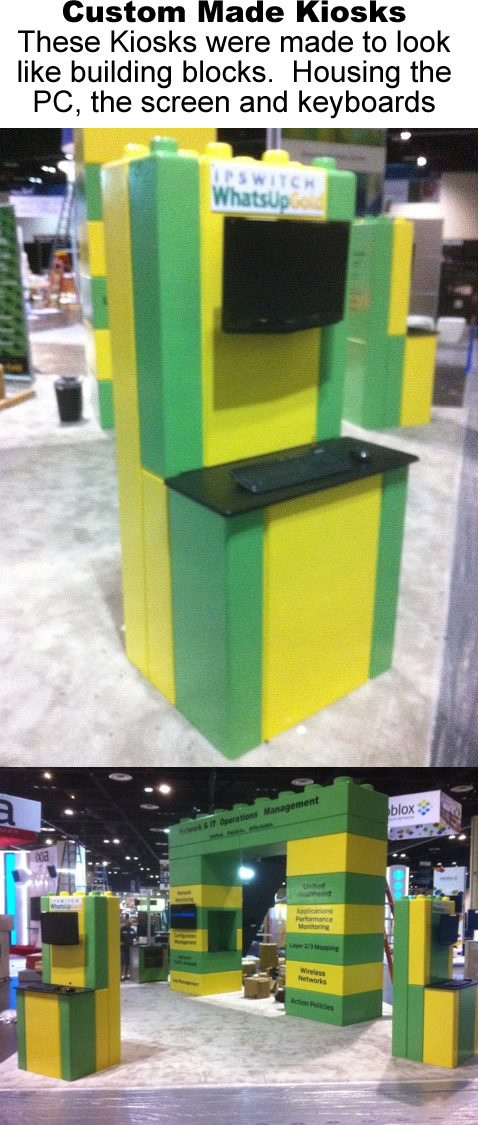 ---
These Kiosks were made for LEGOLAND Florida.
Used during Halloween, Park staff hands out candy from each
Lego theme inspired building.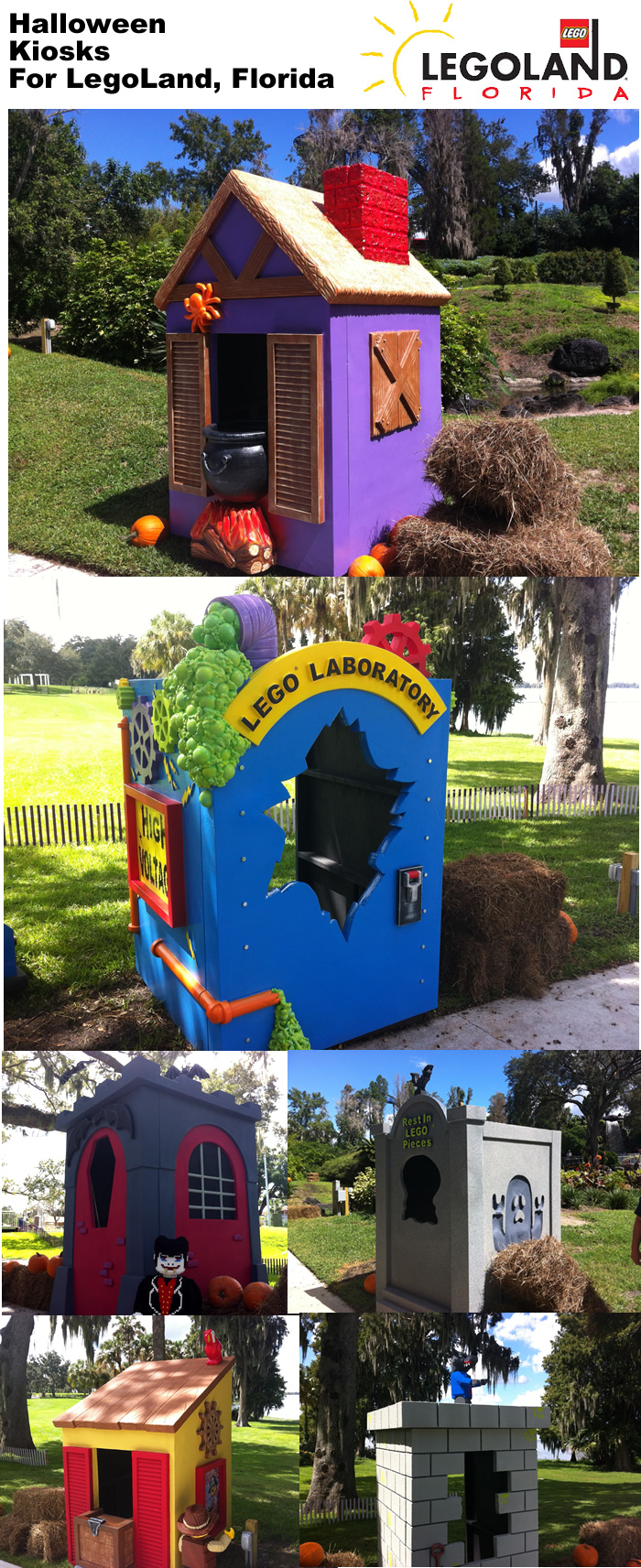 ---
There are no available products under this category.

Select By Theme

Popular

Categories

Authentication

News
02-11-2014
Dino Rentos Studios on Travel Channels'
Baggage Battles TV show.
Look for Dino Rentos Studios this spring (2014) on the Travel Channels' Baggage Battles TV show.
Sally and Lawerence visit Dino Rentos Studios for some advice on props that they win on this episode. We can't tell you want they won. Youll Have to wait for the airing to see.
-Dino Rentos
All news
Subscribe