Customer Spotlight Feature
Customer Spotlight Feature

February's Customer Spotlight Feature is
Lisa Juliano of Naples Children & Education Foundation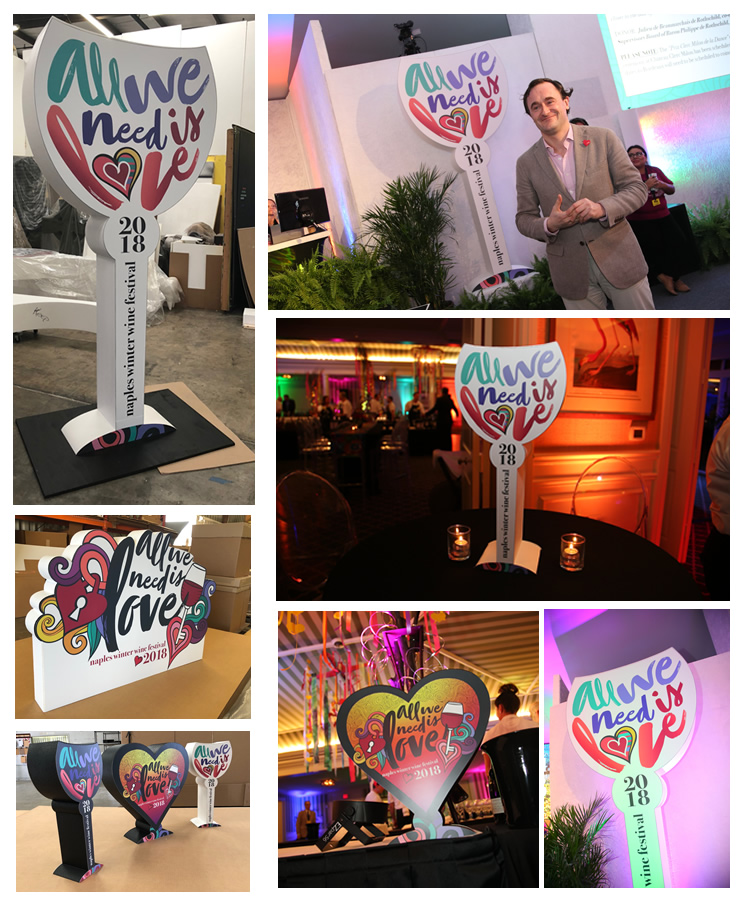 Lisa Juliano of Naples Children & Education Foundation has been a long time customer of ours. We have had the pleasure of working with her and her team every year for the Naples Winter Wine Festival, where millions of dollars are raised to support underprivileged and at-risk children. This year we manufactured Print on Foam Logo Props to be displayed on their stage and as centerpieces in their venue. Each prop was manufactued using an EPS Foam silhouette insert and PVC graphics were applied to both sides. The larger 8 FT unit was manufactured with a plywood base for additional support.
Learn more about all that Lisa and her team does for the children of Collier County at
https://www.napleswinefestival.com/
"The Naples Children & Education Foundation, founders of the Naples Winter Wine Festival love working with Dino Rentos and his team. Each year they are able to provide props for our charity wine auction that are outstanding—their quality and craftsmanship are second to none. "
~Lisa Juliano
---
December's Customer Spotlight Feature is
B.D. White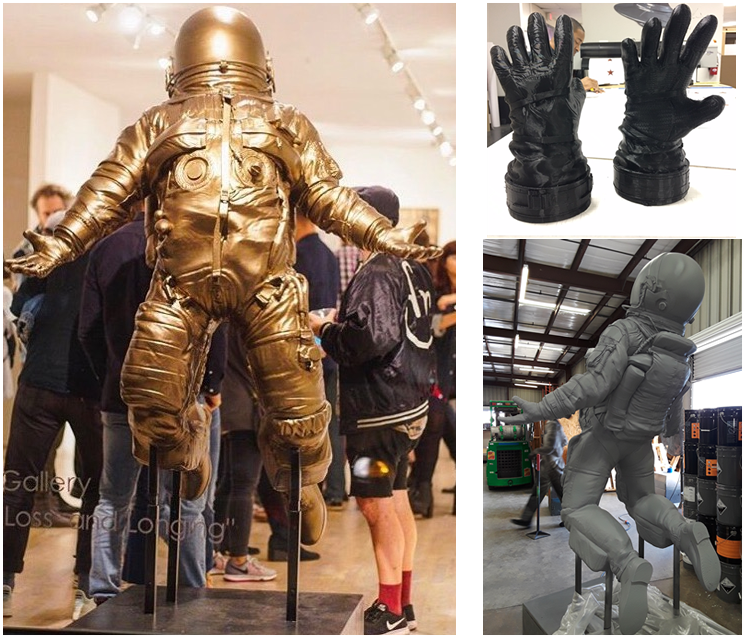 B.D. White, a New York Times featured artist contacted us to manufacture this amazing custom foam astronaut. We were able to capture great detail by manufacturing the unit in both 3D Printed components as well as 3D Carved EPS Foam components. Once pieced together, the unit was sprayed in a Poly Urea Plastic Coating for durability. Steel bars and a base was added for self standing purposes. The unit was freighted to B.D. White unpainted to complete and paint for his 1st NYC Solo Show, "Love, Loss, and Longing".
Learn more about B.D. White's awesome journey and see his work at
"I love working with Dino and his team. The quality they produce is second to none. I searched all over the US to find the right person to make my sculptures and Dino was the answer. They were even able to fix a major problem due to miscommunication on the statue just a day before it was supposed to ship and were still able to make the deadline! These guys are the absolute best! I'll definitely be working with them again. "
~B.D. White
---
November's Customer Spotlight Feature is
Marcus Dresdner of Opti-Pak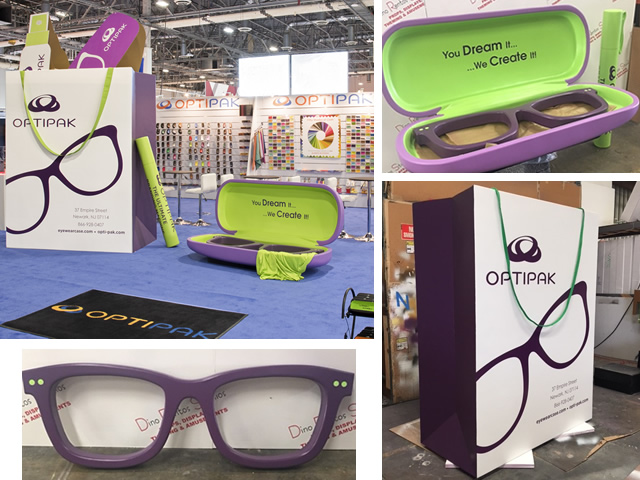 Marcus Dresdner of Opti-Pak requested these awesome oversized replicas of their products. Dino Rentos Studios manufactured an 8 FT Tall Gift Bag, a 6 FT Wide Eyeglass Case with glasses, and a 5 FT Tall Lens Cleaner Pen. Samples were mailed in to be laser scanned. Each prop was CNC carved in EPS Foam, Hard Coated in Poly Urea Plastic, and Painted to Specs. Vinyl graphics were added to add the perfect branding to the props. These items were displayed at the International Vision Expo in Las Vegas, NV.
Learn more about their products and how to purchase at eyewearcase.com
"These beautiful props made the perfect statement for our first time
booth at the Vision Expo in Vegas, will do it again anytime"
~Marcus Dresdner
---
October's Customer Spotlight Feature is
Ted McGreer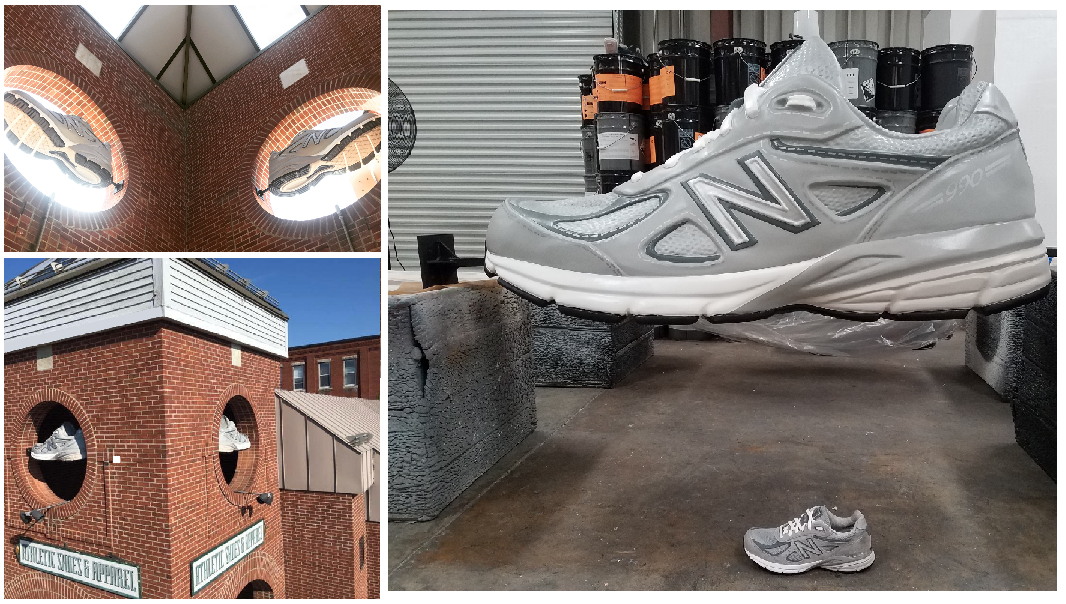 Ted McGreer, owner of Ted's Shoe & Sports, an Athletic Specialty Footwear and Apparel Store in Keene, NH requested Dino Rentos Studios to enlarge sneakers for their retail store. The sneakers were manufactured at 5 FT Wide. The units were hard coated, steel reinforced, painted, and sprayed in an automotive matte finish. The foam sneakers were installed outdoors on their building.
Visit Tedsports.com to learn more and tell them Dino Rentos Studios sent you!