*************** COUPON CODE: "Santa17" ***************............. SAVE 20% ON ALL CHRISTMAS CARDBOARD STANDUPS & PARTY SUPPLIES.............. or Contact Customer Service to process your order. 800.704.7089 x 1
Cardboard & Foam Letters and Numbers
Cardboard & Foam Letters and Numbers
Cardboard and Foam
Letters and Numbers
Dino Rentos Studios can make for you Big Letters and Numbers for your Event, Trade Show, Retail Store or Party. As there are many options, please take the time to review the best options for you. Feel free to call us for any assistance you may need.
Foam Letters and Numbers
Foam letters are custom cut to your font request, then painted your needed colors. You can also have your foam letters plastic coated for added durability.
Cardboard Cutout Letters and Numbers
These are flat letter cutouts. They have a cardboard beam behind them to make the letters self stand. Cardboard Cutout letters are NOT 3D, and are just flat. They can be manufactured in single, double or plastic cardboard.
3D Cardboard Letters and Numbers
These are 3D Cardboard letters (Shown at right). They come packed flat and are assembled by you. Each letter takes 2 people and 30 minutes to assemble. They can be printed any color. Two toned or even with a photo. Though it takes some effort on your part to assemble, the price is more than half of a foam letter and can ship via UPS, saving you dollars! The 3D cardboard letters are 72" (6 foot) tall. Most letters are 30" wide and 16" deep. Now anyone can purchase custom cardboard giant 3D letters at a reasonable cost.
Manufacturing time for 3D Cardboard Letters and Numbers is:
1-4 Letters: 7 days.
5 or More Letters: 10-14 days, depending on quantity.
Call Customer Service for details.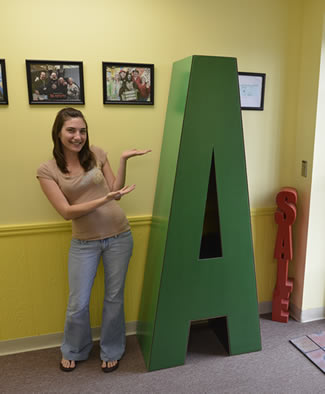 Select By Theme

Popular

Categories

Bestsellers

Authentication

News
12-14-2017

Christmas Cardboard & Party Supplies Sale
20% OFF All Christmas Cardboard Cutouts & Party Supplies
Use Code: "Santa17"
Ends Dec 31st,2017

All news
Subscribe