Trade Show Booth Displays
Trade Show Booth Displays
In Need of that Custom Tradeshow or Convention Display?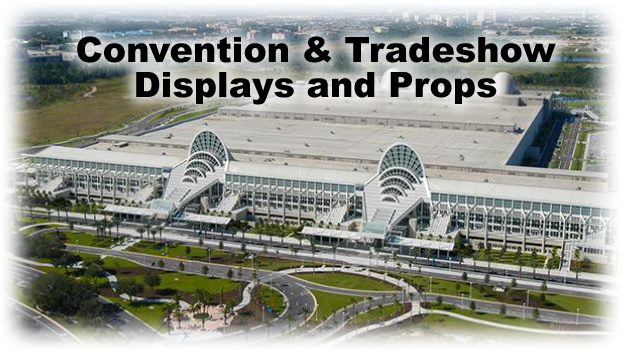 In need of a custom display prop for yout trade show display, sculpture or prop?
Need a complete Custom made Booth?
Trade Show booths and display props and sculptures are one of our specialties.
From Giant Foam Sculptures & Rotating displays to complete custom made trade show booths.
Dino Rentos Prop Studios artists are ready to create that unique One-Of-A-Kind display.
We can work form your design sheets or build to a concept.
Displays are constructed from Steel, wood and foam, sometimes cardboard.
We can come up with a solution for any need and budget.
Here are some designs we created for clients events.
Custom Foam Trade Show Booths
Custom Foam BobbleHead Sculpture Prop
Worlds Largest Bobblehead manufactured for Applied Underwriters.
Made from EPS foam and Fire Rated Plastic Coated for a Trade Show
See Book of world records at: world records

Custom Foam Dragon Tradeshow Booth
This Custom Foam Dragon and Castle Tradeshow Booth was manufactured for Weave Got Maille. The lit peep windows were manufactured to display jewelry inside.

Giant Bottles Foam Sculptures, Props & Decor
These Oversized Liquor Bottle Foam Prop Replicas were created from an original 9" Bottle.
They were made into 4 Foot and 7 Foot Tall Foam Sculptures For Trade Show Display.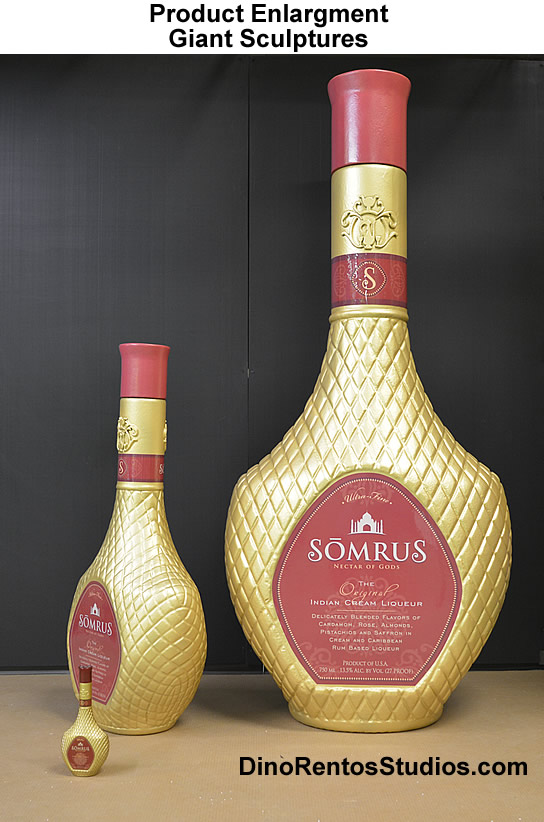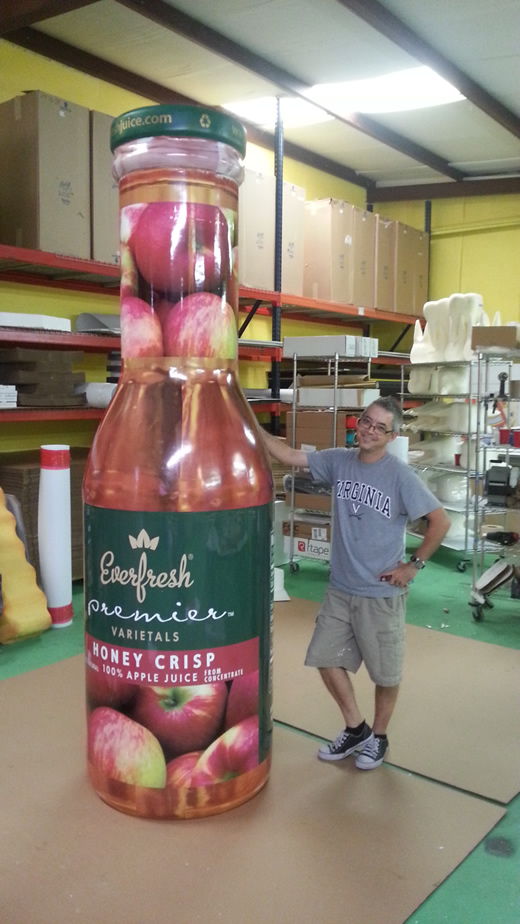 ---
Giant Video Game Character Sculpture Display for Trade Show
These Giant 14 FT Print on Foam Prop Sculptures allow for a big presence but at reduced cost.
Trade Show & Conference displays are custom made to your product.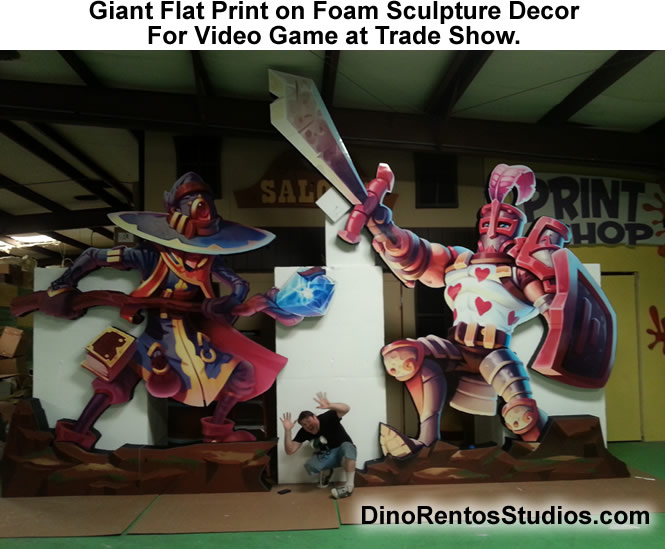 ---
Giant 3D Foam Tradeshow
Display Molecule Prop
This 6 foot tall and 6 foot wide custom tradeshow display was
computer cut and hand finished. It included steel reinforcement and hang points.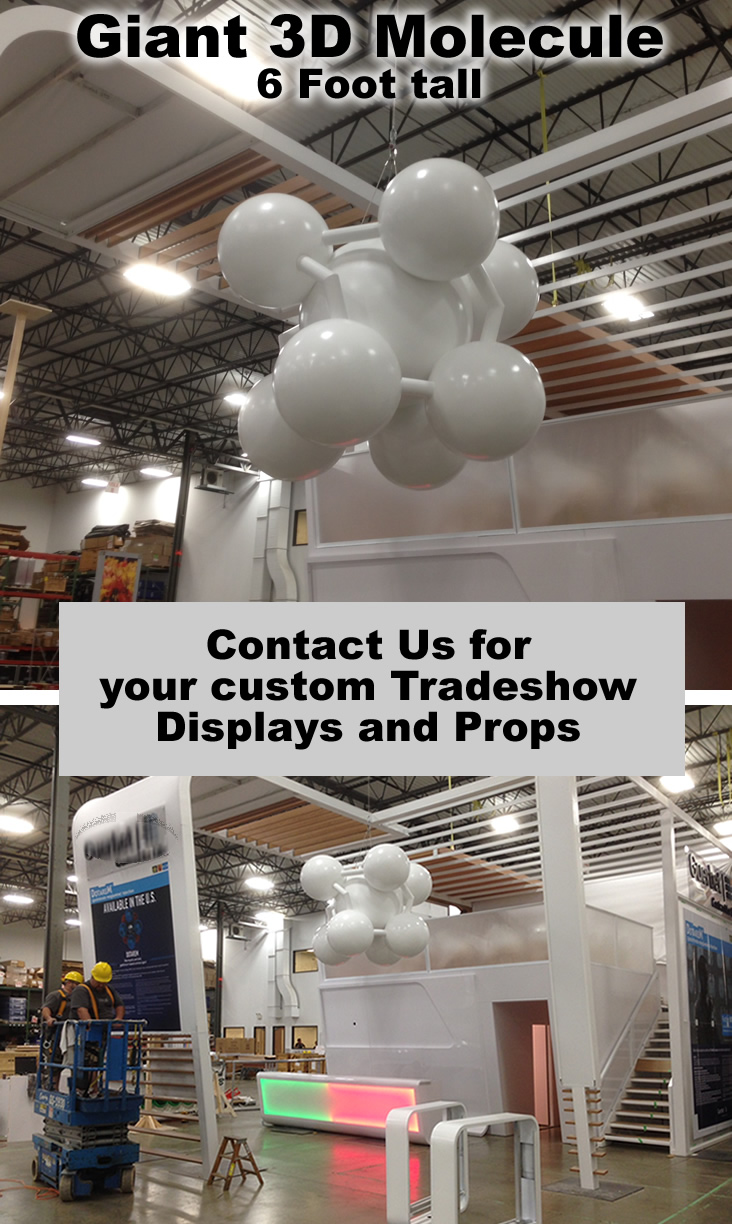 ---

More Custom Trade Show Display Props and Sculptures.