We are open for business and processing orders after Hurricane Irma. Feel Free to call Customer Service with any questions. 800-704-7089 x 1
3D Puzzle Rectangle - Custom Printed
3D Puzzle Rectangle - Custom Printed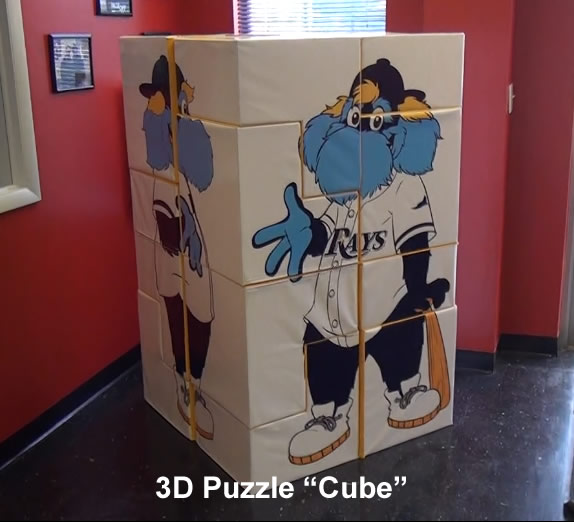 3D Puzzle Rectangle
Check our our newest product, the 3D puzzle Cube. This is the perfect item to get your logo or message into the hands of your guests. This interactive prop is rigid foam filled and covered in a colored canvas of your choice along with vinyl canvas that has your custom logo or message.
A total of 16 pieces makes the assembly by your guest fun and interactive !
Order on line and send us your graphic or call for more details. The perfect prop for timed events or just for fun.
Allow 3-4 weeks for your custom build. Call to see if expidite services are available.
60" tall x 36"wide x 36"deep
Customer feedback
Reviews
There have been no reviews for this product.

Select By Theme

Popular

Categories

Bestsellers

Authentication

News
02-11-2014
Dino Rentos Studios on Travel Channels'
Baggage Battles TV show.
Look for Dino Rentos Studios this spring (2014) on the Travel Channels' Baggage Battles TV show.
Sally and Lawerence visit Dino Rentos Studios for some advice on props that they win on this episode. We can't tell you want they won. Youll Have to wait for the airing to see.
-Dino Rentos
All news
Subscribe