EPS Foam Sheet - 2 lb Density -48x96x1
EPS Foam Sheet - 2 lb Density -48x96x1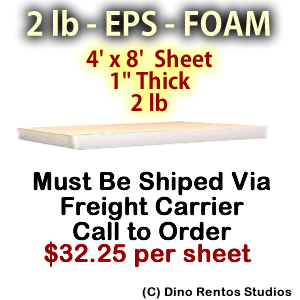 EPS Foam Sheet - 2 lb Density -48x96x1
Shipping is not included in pricing. Call us for shipping quote.
If you order online, we will contact you for shipping options and the cost of the additional charges.
***THIS UNIT SHIPS FREIGHT. CHARGES ARE NOT INCLUDED. PLEASE CALL FOR YOUR SHIPPING ESTIMATE***
Customer feedback
Reviews
There have been no reviews for this product.

Select By Theme

Popular

Categories

Authentication