10 Foot Abraham Lincon Memorial Foam Prop
10 Foot Abraham Lincon Memorial Foam Prop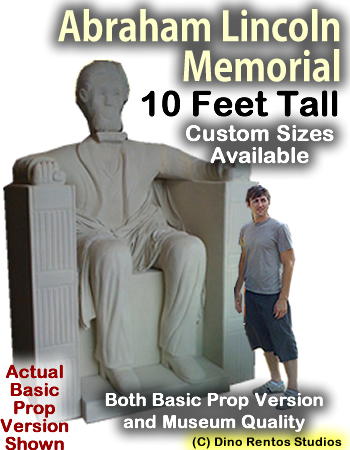 10 Foot Abraham Lincon Memorial Foam Prop
Used at trade shows, retail stores, stage productions and commercials.
The statue is hard coated so it looks and feels like rock.
Call us for custom sizes.
Basic quality foam prop carving shown. High quality carving available. Call for details.
Customer feedback
Reviews
There have been no reviews for this product.

Select By Theme

Popular

Categories

Authentication