*************** COUPON CODE: "Santa17" ***************............. SAVE 20% ON ALL CHRISTMAS CARDBOARD STANDUPS & PARTY SUPPLIES.............. or Contact Customer Service to process your order. 800.704.7089 x 1
Tootsie Roll Props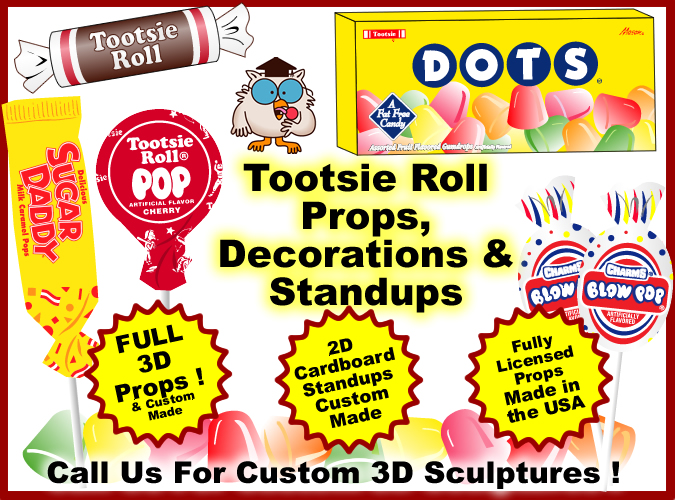 Tootsie Roll Candy Props available as a
2D Cardboard Standups and as
FULLY 3D Foam and Plastic Props.
Call us for Custom Giant 3D Candy
for your event or decorating.
Made in the U.S.A.
Sorry, Licensing is for the US only,
These products cannot be shipped International.

Select By Theme

Popular

Categories

Authentication

News
12-14-2017

Christmas Cardboard & Party Supplies Sale
20% OFF All Christmas Cardboard Cutouts & Party Supplies
Use Code: "Santa17"
Ends Dec 31st,2017

All news
Subscribe