Big Flat Film Reel Foam Prop
Big Flat Film Reel Foam Prop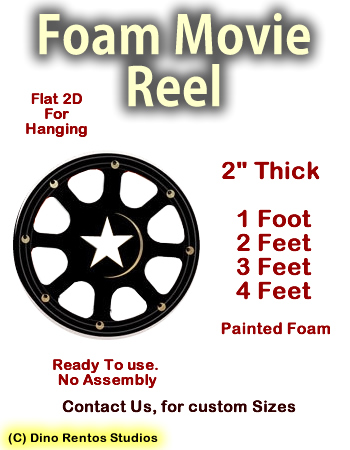 Big Flat Film Reel Foam Prop
These are flat film reel facades. Great for any movie/Hollywood themes!
Perfect for hanging on a wall or from the ceiling.
Select the size you want below.
Call for custom versions.
Please Note: Items over 30" may require an additional charge at time of shipment.
Customer feedback
Reviews
There have been no reviews for this product.

Select By Theme

Popular

Categories

Authentication

News
01-30-2019

Happy Valentine's from us here at Dino Rentos Prop Studios!
The TREATS on us!!
Enjoy 10% OFF all "DRS" Cardboard Cutout Standup Props.
http://dinorentosstudios.com/Cardboard-Cutout-Standup-Props-Custom-Cutouts/
All news
Subscribe