Gargoyle Foam and Concrete Sculpture/Statue Prop
Gargoyle Foam and Concrete Sculpture/Statue Prop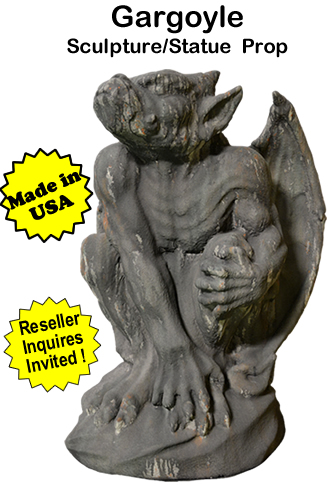 Gargoyle Sculpture / Statue Prop
This is the ultimate gargoyle style statue. This foam sculpture prop is cut in EPS foam then double coated with our exclusive flexible concrete coating. This coating chemically bonds to the foam to stay permenant to the sulpture. Each is hand painted to age and distress the Prop.
The Gargoyle is 40" tall and makes a clear presence at any entrance or Halloween display. Looks like it weighs 1200 pounds but is only 60 pounds. Can be easily moved by two people to the location you like.
This Gargoyle Sculpture/Statue Prop is shipped to you via freight. Call us to get a freight estimate.
Call us for details or custom sizes.
Customer feedback
Reviews
There have been no reviews for this product.