Making Foam Tombstones DVD - Foam Instructional DVD
Making Foam Tombstones DVD - Foam Instructional DVD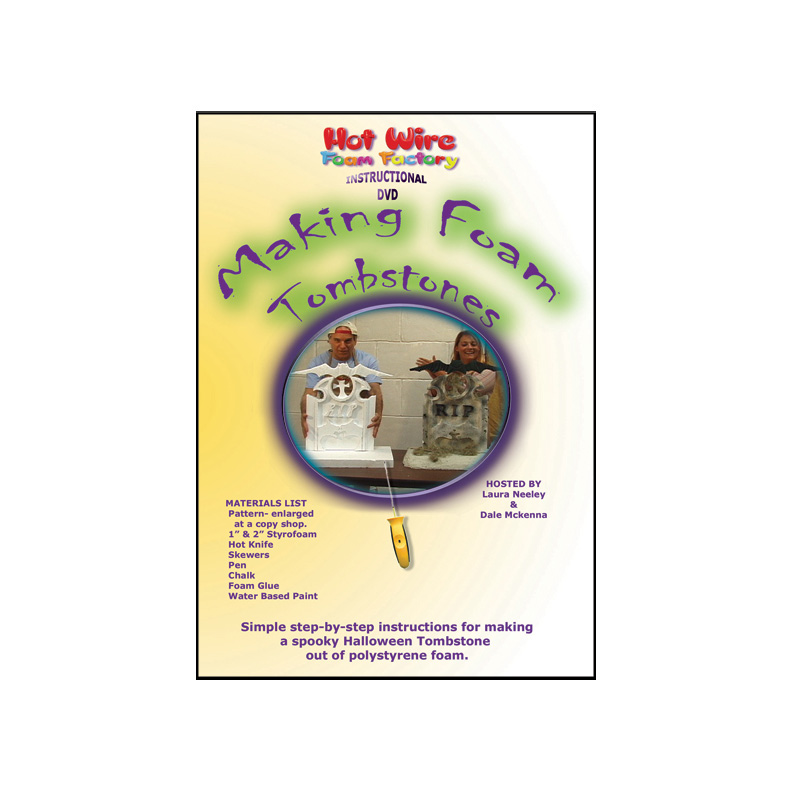 Making Foam Tombstones DVD
Do-it-yourself tombstones! It looks difficult, but if you follow the simple patterns and easy step-by-step instructions you won't die trying. All it takes is the Hot Knife and a few pieces of foam. Laura and Dale will take you through each simple step: enlarging and transferring the included patterns onto the foam, cutting out the tombstone, cutting out the elements, sticking it together, painting and coating tips. It's that easy!
Customer feedback
Reviews
There have been no reviews for this product.

Select By Theme

Popular

Categories

Bestsellers

Authentication

News
02-11-2014
Dino Rentos Studios on Travel Channels'
Baggage Battles TV show.
Look for Dino Rentos Studios this spring (2014) on the Travel Channels' Baggage Battles TV show.
Sally and Lawerence visit Dino Rentos Studios for some advice on props that they win on this episode. We can't tell you want they won. Youll Have to wait for the airing to see.
-Dino Rentos
All news
Subscribe