Magic Mountains DVD - Foam Instructional DVD
Magic Mountains DVD - Foam Instructional DVD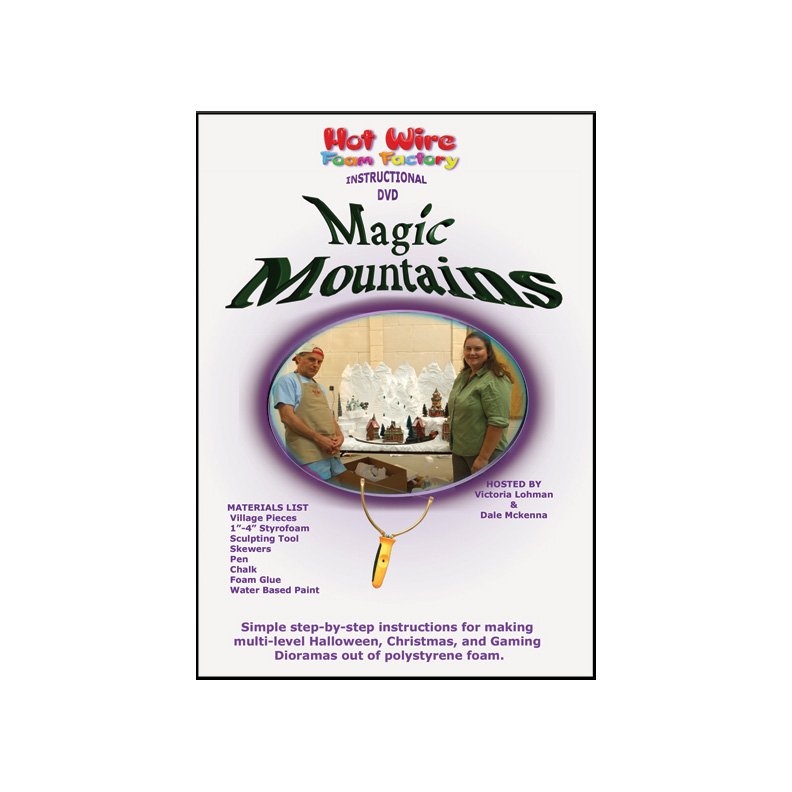 Magic Mountains DVD
Simple step-by-step instructions on making start-to-finish multilevel Halloween, Christmas or Miniature Gaming dioramas using the popular Sculpting Tool. From arranging and planning, to cutting out and gluing the foam layers, to sculpting them into mountains, this video will show you all the basics you need to quickly create your own beautiful diorama. You will also learn how to make a dimensional backdrop, a cave with character, and most of all Victoria and Dale will show to have fun with foam and your Hot Wire Foam Factory Sculpting Tool.
Customer feedback
Reviews
There have been no reviews for this product.

Select By Theme

Popular

Categories

Bestsellers

Authentication

News
02-11-2014
Dino Rentos Studios on Travel Channels'
Baggage Battles TV show.
Look for Dino Rentos Studios this spring (2014) on the Travel Channels' Baggage Battles TV show.
Sally and Lawerence visit Dino Rentos Studios for some advice on props that they win on this episode. We can't tell you want they won. Youll Have to wait for the airing to see.
-Dino Rentos
All news
Subscribe