Custom Print on Foam Prop
Custom Print on Foam Prop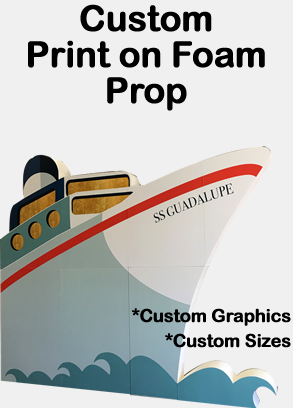 Custom Print on Foam Prop
Our Print on Foam Props are great cost effective options for a variety of props and displays!
Each prop is custom made to order. Any of our cardboard cutout standup props can be turned into a Print on Foam Prop.
Don't see what you need? Choose your own graphic and size!
What is a Print on Foam Prop?
Print on Foam Props are FLAT props that are manufactured with a FOAM SILHOUTTE BACKING.
Each Prop is applied with a single or double sided VINLY PRINT.
These units are NOT 3D. The units do however; provide the ILLUISON of being 3D with its foam silhouette backing, adding depth and shape to the prop.
Give us a call for a custom quote today!
Customer feedback
Reviews
There have been no reviews for this product.

Select By Theme

Popular

Categories

Bestsellers

Authentication