2.5 Gallon Foam Crete - Foam Coating
2.5 Gallon Foam Crete - Foam Coating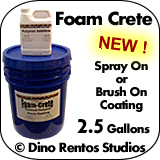 Foam Crete
Foam Coating for art sculptures and architectural shapes.
2.5 Gallon Kit.
Brushable and Sprayable: See our Spray Hopper Gun.
Comes as a powder kit. Mix with water and included polymer. You must use what you mix (just like any other multi-componet mix coating).
Spray goes on smooth. Brush leaves a brush texture. Coating is very hard.
For professional results, spraying is recommended.
Call for quantity discount on shipping and product.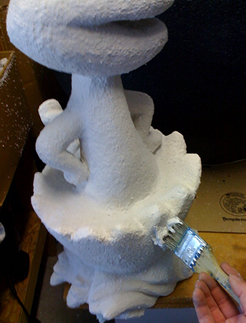 Customer feedback
Reviews
There have been no reviews for this product.

Select By Theme

Popular

Categories

Authentication