Big Foam Cupcake Prop - 28" Tall
Big Foam Cupcake Prop - 28" Tall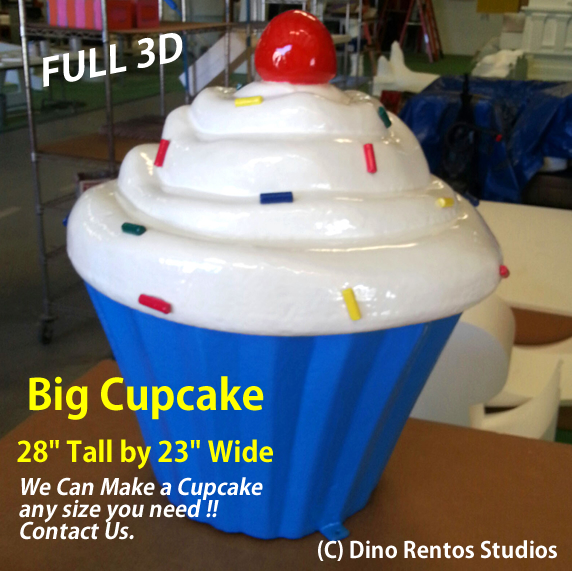 Big Foam Cupcake Prop - 28" Tall
This colorful cupcake is approximately 28" tall by 23" wide. It makes a perfect addition to your food or candy display.
Has Super Gloss frosting, sprinkles, and cherry.
Have your big foam cupcake prop hard coated for outdoor use.
Painted foam version is under 10 lbs.
Plastic coated version is under 18 lbs.
Call for custom versions.
Please Note: This item may require an additional charge at time of shipment.
Customer feedback
Reviews
There have been no reviews for this product.

Select By Theme

Popular

Categories

Authentication

News
01-30-2019

Happy Valentine's from us here at Dino Rentos Prop Studios!
The TREATS on us!!
Enjoy 10% OFF all "DRS" Cardboard Cutout Standup Props.
http://dinorentosstudios.com/Cardboard-Cutout-Standup-Props-Custom-Cutouts/
All news
Subscribe