Eqyptian Pyramid Foam Display Prop
Eqyptian Pyramid Foam Display Prop
Eqyptian Pyramid Foam Display Prop
This 6 feet x 6 feet x 6 feet Egyptian foam pyramid prop is reat for theater, floats and displays.
This really awesome pyramid is built from four walls that connect together. The inside is hollow. Perfect for stage or indoor use.
If you plan to use outdoors, you will want to build some additional frame work to hold it down.
To use on a float will require a complete wooden structure to be built and use the pyramid as the skin.
It is recommended to use a plastic coated version for float purposes.
Select the hard coating option below for durability and long-term use.
Constructed from EPS foam (Styrofoam)
Call for custom versions!
Customer feedback
Reviews
There have been no reviews for this product.

Select By Theme

Popular

Categories

Bestsellers

Authentication

News
07-17-2018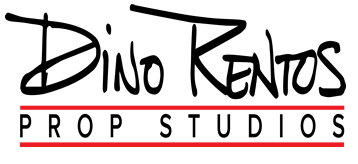 ---
Now through the end of Summer enjoy 30% OFF all in stock party supplies.
Contact Sales at 800-704-7089 x 1 to place your order!

All news
Subscribe