Grimm Granite - Exclusive Halloween Props
Grimm Granite - Exclusive Halloween Props

Grimm Granite is an exclusive line of Halloween props made right here at Dino Rentos Studios.
The Grimm Granite series of props can be used in any Halloween theme event or display. Order from our standard line or have a custom piece made.
We can custom make any Halloween foam prop to any size, just give us a call.
Most of our Halloween props can be upgraded with plastic coating and an animatronic package to bring the props to life.

Select By Theme

Popular

Categories

Authentication

News
07-17-2018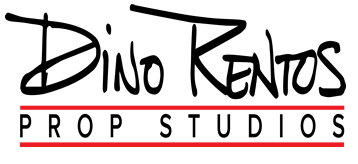 ---
Now through the end of Summer enjoy 30% OFF all in stock party supplies.
Contact Sales at 800-704-7089 x 1 to place your order!

All news
Subscribe