Pro Scroll Kit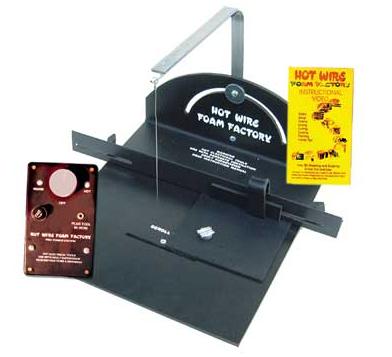 Pro Scroll Kit 12"x14"
Original Scroll Table cuts accurate straight edges, strips, angles, curves, cylinders, cones . . .
Simple adjustment for making angle cuts. World's easiest tool for modeling buildings, slicing walls, signs, and much more. Made of industrial strength ABS. Includes Fence Kit, four precision 8" cutting blades, 4 Pro Blades, Pro Power Station and Foam Factory 90 minute Instructional DVD.
Customer feedback
Reviews
There have been no reviews for this product.

Select By Theme

Popular

Categories

Bestsellers

Authentication

News
02-11-2014
Dino Rentos Studios on Travel Channels'
Baggage Battles TV show.
Look for Dino Rentos Studios this spring (2014) on the Travel Channels' Baggage Battles TV show.
Sally and Lawerence visit Dino Rentos Studios for some advice on props that they win on this episode. We can't tell you want they won. Youll Have to wait for the airing to see.
-Dino Rentos
All news
Subscribe